.NET PROGRAMMER
Montreal, Canada
---
Ideal candidate
Ability to demonstrate a high degree of autonomy;
Experience and creativity to solve complex problems;
Diploma in Computer Science, approximately five (5) years of relevant experience in transactional development;
Mastery of object-oriented programming (OO);
Minimum three (3) years of experience with WPF and MVVM;
Minimum three (3) years of experience with XAML/C # on .NET Framework 4.5 or higher;
Experience with .NET Core is an asset;
Minimum three (3) years of experience with SQL Server 2014 and above;
Experience with Oracle is an asset;
Minimum one (1) year of experience with SOAP or REST-based Web Services;
Minimum one (1) year of experience with NUnit, TFS or GIT;
Excellent knowledge of Agile and DevOps practices;
Experience with the Microsoft Azure Cloud Platform (an asset).
Our perks and benefits
Opportunities to develop and grow your career;
Work with diverse technologies, projects, clients and sectors;
Spend your days in a creative and innovative environment;
Share experience and knowledge as part of an agile and dynamic team;
A great harmony between work and personal life;
Access to exciting educational opportunities (internal, conferences, events, courses, certifications, etc.);
Personal recognition of your important professional contributions;
Great cultural diversity across our teams.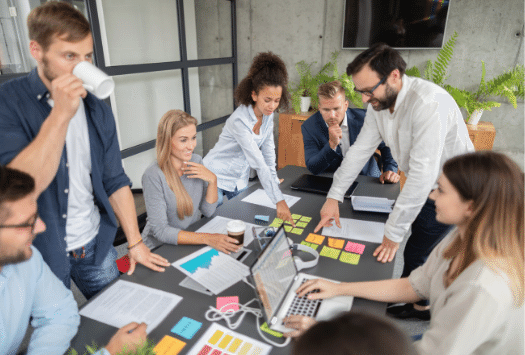 Why join our team?
Because creativity, passion, integrity and wellness are the company's core values, we are looking for people like you who are enthusiastic, innovative, open-minded, team players and eager to learn.
Working at Alithya is a chance to be part of an energetic, dynamic, and growing team of more than 2,000 professionals in Canada, the United States and France. Our diverse practices and the extensive major projects entrusted to us by our prestigious clients allows us to offer many high growth potential opportunities to our employees in well-established technologies such as Oracle and Microsoft, as well as in the latest technological innovations such as Artificial Intelligence (A.I), Machine Learning, business intelligence, data analytics and many more.
Alithya's Microsoft practice covers a wide array of capabilities including business analytics, digital solutions, advanced analytics, application development and architecture.
Alithya Group is an advocate for workforce diversity and as such, encourages the participation of women in management roles, and implements immigrant-friendly recruiting initiatives