D365 Dynamics CRM Engagement Manager
Alpharetta, Atlanta
Alpharetta, Atlanta
Published October 8 2019
---
Ideal candidate
Exceptionally strong interpersonal/communication and presentation skills;
Strong and effective decision making and project management skills;
Able to plan and carry out responsibilities with minimal direction;
Effective leader and team player;
Ability to manage multiple assigned projects;
Bachelor's degree and 5+ years of progressively responsible experience;
Experience with Microsoft Dynamics CRM software;
Able to identify opportunities for future implementations, gather client requirements and effectively communicate them to your internal customer team;
Thrives in high energy, small business environment;
Demonstrated ability to organize and prioritize, while working with a sense of urgency against weekly and monthly deadlines.
Our perk and benefits
Great teams;
Certifications;
Involved management;
Enthusiastic and innovative;
Involved management;
Exciting and challenging environment;
Encouraging personal and professional development;
Developing career skills;
Large organization;
Company with a personal touch.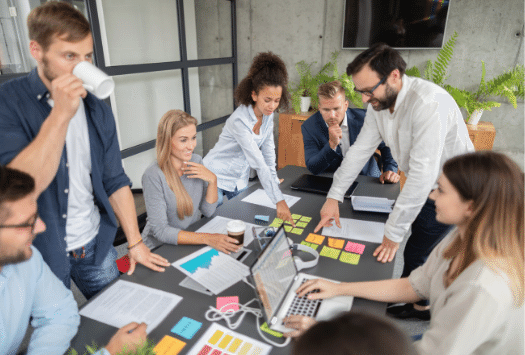 Why join our team?
Because creativity, passion, integrity and wellness are the company's core values, we are looking for people like you who are enthusiastic, innovative, open-minded, team players and eager to learn.
Working at Alithya is a chance to be part of an energetic, dynamic, and growing team of more than 2,000 professionals in Canada, the United States and France. Our diverse practices and the extensive major projects entrusted to us by our prestigious clients allows us to offer many high growth potential opportunities to our employees in well-established technologies such as Oracle and Microsoft, as well as in the latest technological innovations such as Artificial Intelligence (A.I), Machine Learning, business intelligence, data analytics and many more.
The diversification of our workforce is another factor that sets us apart, resulting from our many international recruitment initiatives and our ongoing efforts to promote diversity and inclusion. We belong to the 30% Club, which encourages women's access to leadership positions.