DATASTAGE DEVELOPER
Montréal, Canada
Montréal, Canada
Published February 24 2020
---
Ideal candidate
Be professionally rigorous and meticulous;
Be customer-oriented;
Mastering problem solving;
Ability to design solutions;
Bachelor in an appropriate discipline;
Datastage Mastery;
SQL Knowledge;
Ability to train in technical aspects of a role;
Autonomy;

Bilingualism, French and English preferred.
Our perk and benefits
Great teams;
Certifications;
Benefits;
Team spirit;
Creativity and passion;
Core values;
Enthusiastic and innovative;
Involved management;
Exciting and challenging environment;
Encouraging personal and professional development;
Developing career skills;
Large organization;
Company with a personal touch.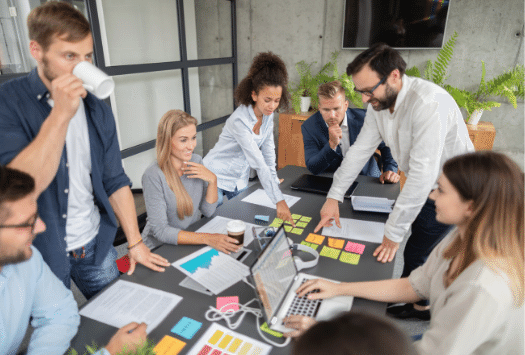 Why join our team?
Because creativity, passion, integrity and wellness are the company's core values, we are looking for people like you who are enthusiastic, innovative, open-minded, team players and eager to learn.
Working at Alithya is a chance to be part of an energetic, dynamic, and growing team of more than 2,000 professionals in Canada, the United States and France. Our diverse practices and the extensive major projects entrusted to us by our prestigious clients allows us to offer many high growth potential opportunities to our employees in well-established technologies such as Oracle and Microsoft, as well as in the latest technological innovations such as Artificial Intelligence (A.I), Machine Learning, business intelligence, data analytics and many more.
The diversification of our workforce is another factor that sets us apart, resulting from our many international recruitment initiatives and our ongoing efforts to promote diversity and inclusion. We belong to the 30% Club, which encourages women's access to leadership positions.
Vivamus scelerisque, nunc id tempus laoreet, erat dui molestie tellus, eu porta justo ex ac odio. Vestibulum id nunc tincidunt, auctor justo ac, interdum erat. Maecenas pretium nulla elit, vel tristique tellus convallis non. Donec vitae arcu vitae dolor mattis imperdiet. Aliquam erat volutpat.