.Net Analyst Developer
Rive-Sud, Montreal, Canada
Rive-Sud, Montreal, Canada
Published March 11 2020
Ideal candidate
---
Your contribution to the team
3 years working in the above technological environment.
Knowledge, skills and abilities:
Expertise in C#, Angular web server IIS and Entity Framework;
Expertise in a microservice environment and with APIs;
Practical experience with SQL Server databases;
Working knowledge of the Scrum method;
Strong communication skills in English and French, oral and written;
Strong team spirit and autonomy.
Training:
Bachelor's degree in Computer Science, Computer Engineering or Software Engineering;
Post-secondary degree in IT or the equivalent relevant experience.
Our perk and benefits
Work remotely
Habits of "work from home" with some of our clients;
Benefits on day 1;
Health insurance;
Life insurance;
Caring for employees and their families programs;
Team spirit;
Creativity and passion;
Involved management;
Exciting and challenging environment;
Encouraging personal and professional development (certifications, formations);
Developing career skills;
Large organization;
Social club;
Charity events participations;
Company with a personal touch.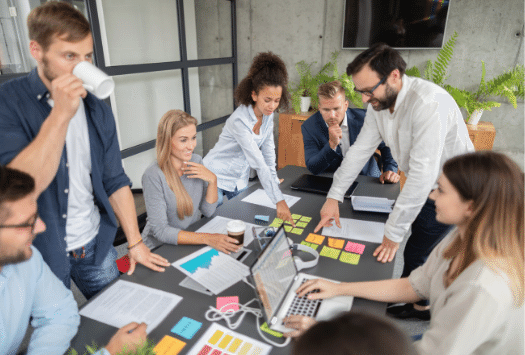 Why join our team?
Because creativity, passion, integrity and wellness are the company's core values, we are looking for people like you who are enthusiastic, innovative, open-minded, team players and eager to learn.
Working at Alithya is a chance to be part of an energetic, dynamic, and growing team of more than 2,000 professionals in Canada, the United States and France. Our diverse practices and the extensive major projects entrusted to us by our prestigious clients allows us to offer many high growth potential opportunities to our employees in well-established technologies.
Alithya Group is an advocate for workforce diversity and as such, encourages the participation of women in management roles, and implements immigrant-friendly recruiting initiatives
The diversification of our workforce is another factor that sets us apart, resulting from our many international recruitment initiatives and our ongoing efforts to promote diversity and inclusion. We belong to the 30% Club, which encourages women's access to leadership positions.
Equal Opportunity
Alithya is an equal opportunity employer offering employees an exciting and challenging environment in which to develop their career skills. We are committed to creating a work environment that is rewarding, motivating, fair, respectful, diverse, and encourages personal and professional development.
Employment for Persons with Disabilities
Alithya is committed to fair and accessible employment practices, to working towards a barrier-free workplace, and to expanding the accessibility of the workplace to persons with disabilities. We will accommodate people with disabilities during the recruitment and hiring processes. We will attempt to accommodate both employees and position applicants with disabilities in a way which respects their dignity, is equitable, and which enhances their ability to perform their work. For employees with disabilities, we will work with the employee to assess the nature and level of accommodation required to perform the essential duties of the position, and to provide individualized written accommodation plans where appropriate.