JAVA PROGRAMMER
Montréal, Canada
Montréal, Canada
Published November 4 2019
---
Ideal candidate
5 years of relevant experience in transactional development;
Bachelor's degree, Computer Science degree or equivalent experience;
Mastery of object-oriented programming (OO);
Minimum 3 years experience with Java SE (Java 8 an asset), Java EE (Oracle Weblogic an asset);
Minimum 1 year of experience with SQL (Oracle SQL an asset), Web Services based on SOAP, Junit, GIT and Maven;
Minimum 2 years experience with Spring (Spring-JDBC required, Spring-WS an asset);
Knowledge of Jenkins, Sonar Qube and Dynatrace.
Our perk and benefits
Great teams;
Certifications;
Benefits;
Team spirit;
Creativity and passion;
Core values;
Enthusiastic and innovative;
Involved management;
Exciting and challenging environment;
Encouraging personal and professional development;
Developing career skills;
Large organization;
Company with a personal touch.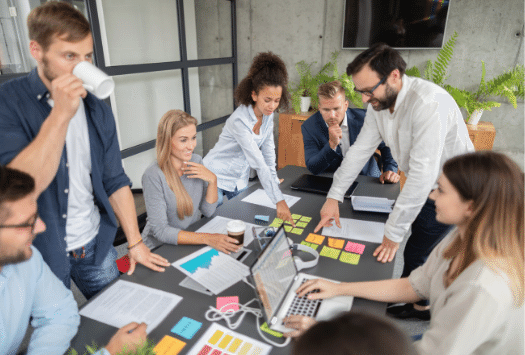 Why join our team?
Because creativity, passion, integrity and wellness are the company's core values, we are looking for people like you who are enthusiastic, innovative, open-minded, team players and eager to learn.
Working at Alithya is a chance to be part of an energetic, dynamic, and growing team of more than 2,000 professionals in Canada, the United States and France. Our diverse practices and the extensive major projects entrusted to us by our prestigious clients allows us to offer many high growth potential opportunities to our employees in well-established technologies.
Alithya's Microsoft practice covers a wide array of capabilities including business analytics, digital solutions, advanced analytics, application development and architecture. Focused on business outcomes, our combined companies have delivered Microsoft ERP, CRM, BI and digital solutions to over 1,200 clients.
Alithya Group is an advocate for workforce diversity and as such, encourages the participation of women in management roles, and implements immigrant-friendly recruiting initiatives