Quoting in Dynamics CRM can be a bit tedious. For example, adding products requires users to select one product at a time and for a fast-paced sales rep who creates complex quotes, this can be a challenging process.
By using Microsoft Power Platform, flexible solutions allow for gaining efficiencies and a better quoting user experience. Adding an embedded canvas PowerApp within a model-driven quote form enhances the quoting experience. This provides a new interface enabling users to quickly build quotes by adding multiple products.
How to Quote with Power Apps and Power Automate
A sales rep works for a company supplying medical PPE. A new quote needs to be created for the supply of face shields and this will be customized with color head bands.
First, we'll create a new quote record. With the Power App we do not need to pick a Price List. This gives a user the ability to add any product in the system to a quote with minimal clicks.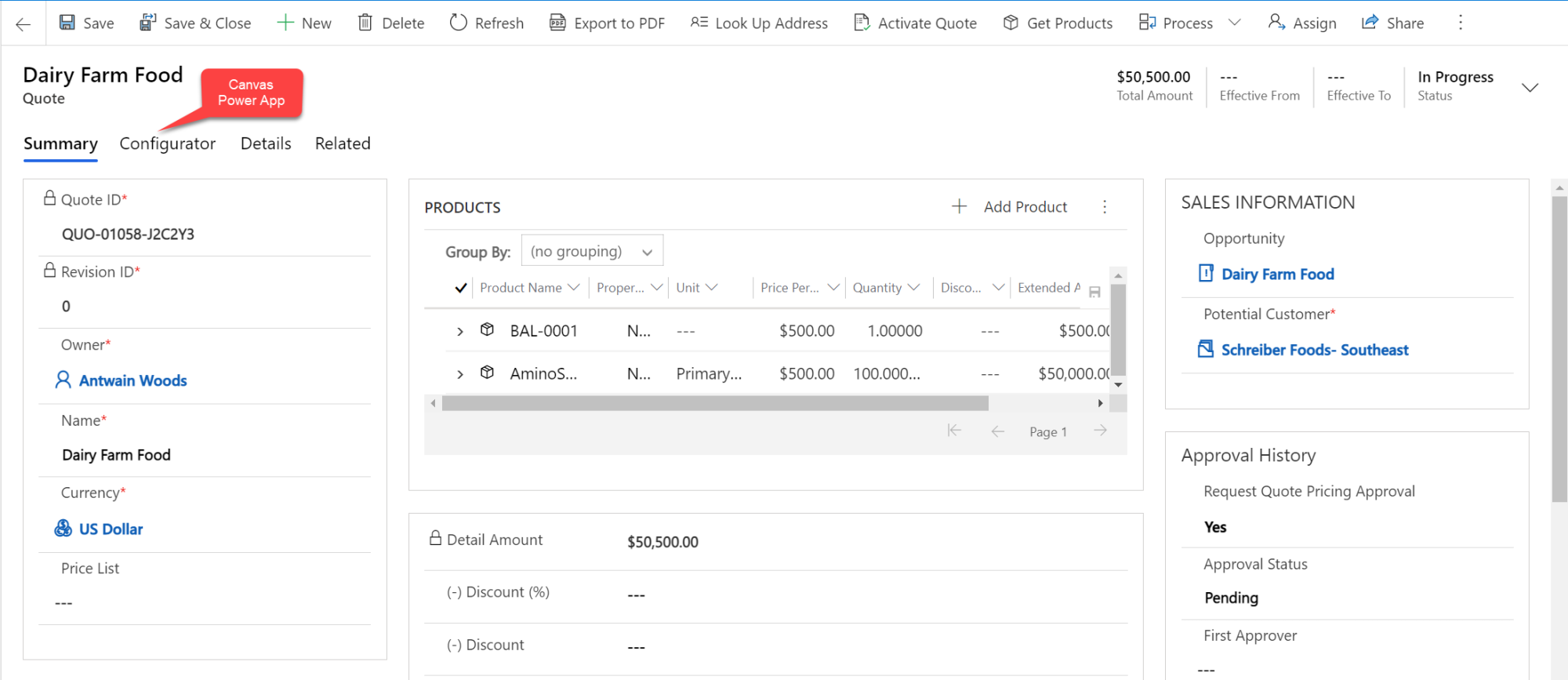 Next, we'll switch to the Quote Configurator PowerApp tab. Within the PowerApp users can search products and scroll to find what the customer asked for. Once the user picks the Face Shield, the user has the ability to select a color for the head band.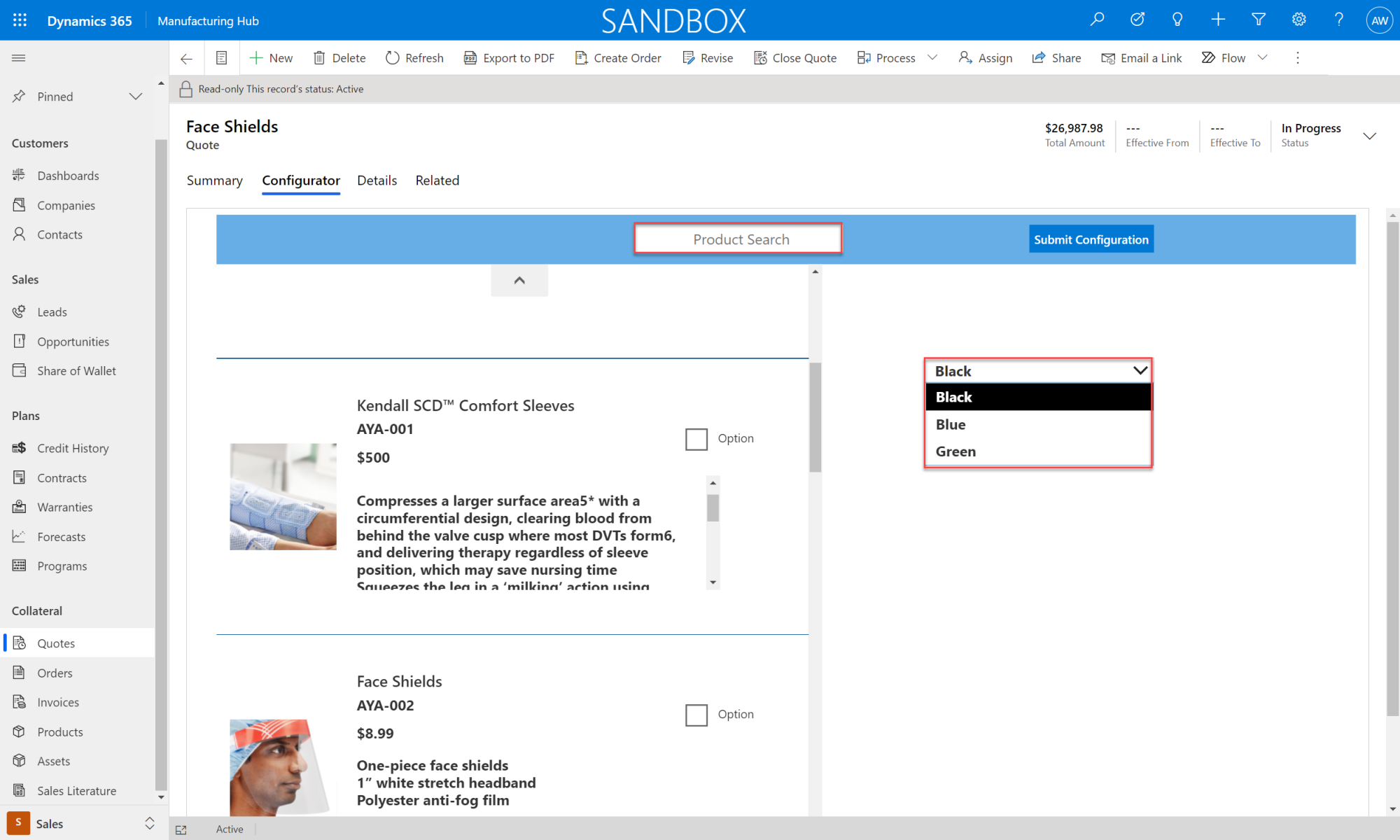 Once the user selects the color of the head band and then clicks the submit configuration button, all the lines will show as products on the quote.

At this point the user can print the quote or email the quote document to the customer. Happy quoting!