Within the insurance industry, a hot topic of discussion is centered around automation. To be able to improve production and reduce administrative tasks, many insurance leaders aim to streamline their agency operations. Additionally, automation will allow insurance agencies to better manage their agency activities, as well as their agents, thus creating better business results.
Many agencies are turning to Microsoft Power Apps. PowerApps help turn ideas into organizational solutions by enabling employees to build custom apps that solve everyday business challenges. Also, Power Apps help aid lead management processes and onboarding for their agents. Now is the time for your agency to be equipped with the right tools to better manage agency and broker activities.
What are Power Apps and What are their Benefits?
According to Microsoft's description, Power Apps is a suite of apps, services, and connectors, as well as a data platform, that provides a rapid development environment to build custom apps for your business needs.
Power Apps is a tool to make data utilization much simpler. Using Power Apps, you can quickly build custom business apps that connect to your data stored either in the underlying data platform or in various online and on-premises data sources. Power Apps also provides capabilities to transform your manual business operations into digital, automated processes. Power Apps is a much more accessible resource to an organization's employees; the application building process is more straightforward and does not require writing code.
There are many benefits of using Power Apps. One main reason is agility. We all know building new business applications and software, or even updating existing software, can be extremely time consuming and taxing. One way to combat this problem is using Power Apps. Microsoft Power Apps can drastically increase the speed of delivering new business applications and software solutions. Building Power Apps is substantially easier since learning PowerApps is more efficient than learning to code. Power Apps also utilize connections to multiple SaaS applications, which reduces the time needed to build the applications and increases their agility and mobility.
Another benefit of using Power Apps is the cost savings. Time is money. Because Power Apps are much simpler to build, there is an inherent reduction in development costs for these solutions. The savings realized on each application project can then be reallocated to other projects that require funding. Finally, faster implementations and iterations yield faster results and a higher ROI.
Alithya 365 Solutions for Insurance Agencies
Within the insurance industry today, the level of automation required is steadily increasing. In order to gain control of the agent channel, automation is key. Our Alithya 365 solutions for insurance agencies work seamlessly with Microsoft Dynamics 365 to help your agency manage their agent channel, automate business processes, and aid in customer service excellence.

For insurance companies, a CRM system is more than a claims system, sales system, or customer service program. It is an aggregator of all things customer-related – a one-stop-shop for anyone who is handling a customer inquiry from the point of sale through to the processing of a claim. Best of all, it provides an integrated platform for agents and brokers to excel at sales and customer service. Alithya's Agency Management Solution offers functionality for compliance, pipeline and sales management, agent and agency performance management (e.g., premiums by month, loss ratios and hit ratios), and agent licensing and certification management. With all of this at your disposal, your team can better manage the agent/broker distribution channel, monitor performance more closely and make it easier and more profitable for agents to do business with you.
Alithya 365 Power Apps for Insurance Brokers
Our Alithya 365 Power Apps for Insurance brokers, which are part of our Alithya 365 for Financial Services, allow brokers to easily onboard and manage insurance agents efficiently and reduce risks by staying complaint. The customer Power App allows a broker to view, access, and manage/track their agents for all the products the agent is licensed to sell. Additionally, the brokers can manage their agents' license renewals. By implementing our custom solution, your organization can solve the challenge of staying complaint and managing risk with digital tools.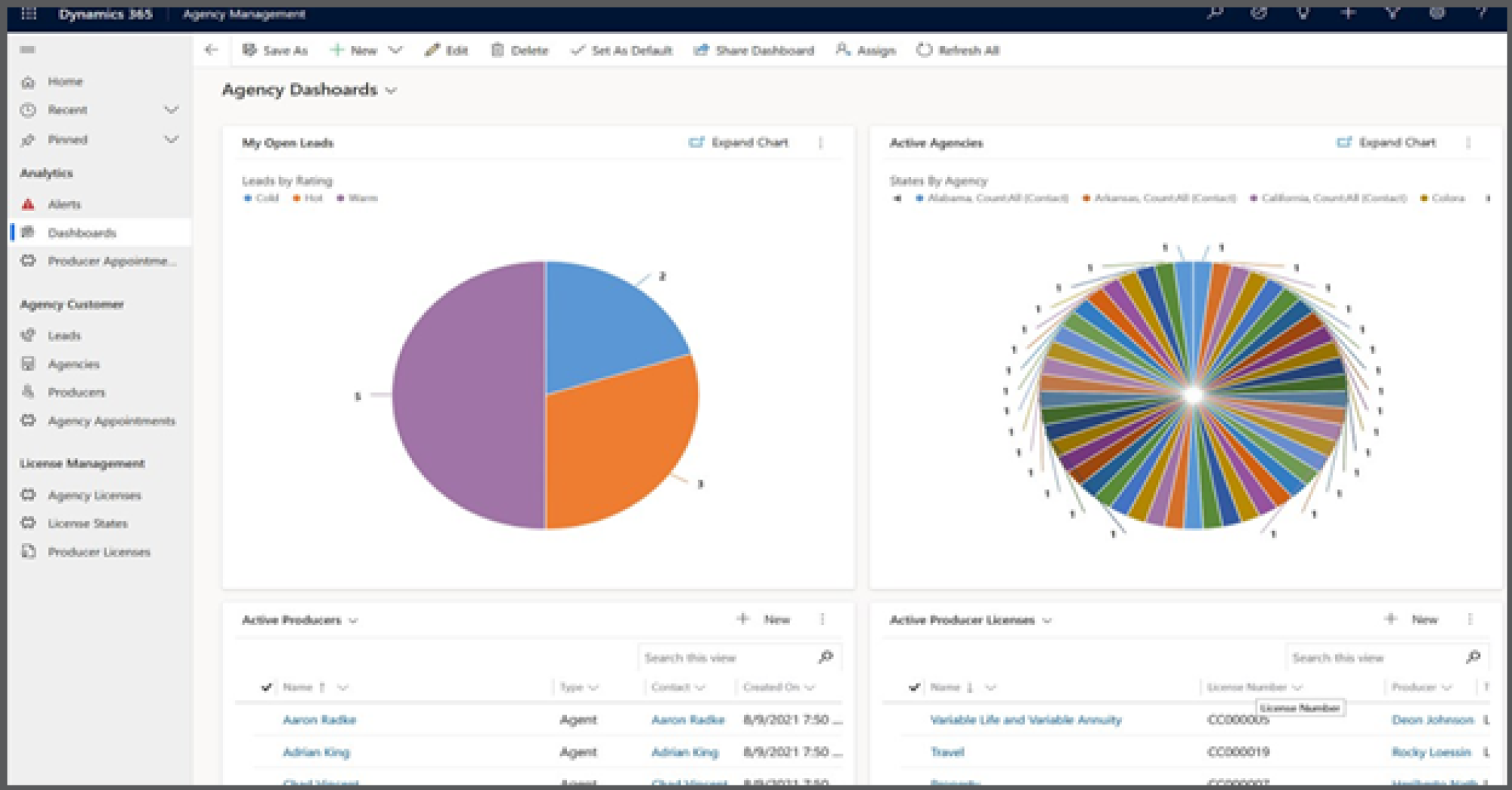 Alithya 365 Agency Management
Alithya 365 Agency Management aids in the improvement of customer-facing interactions and arms brokers and agents with valuable data to manage and close business faster. Additionally, the solution offers functionality for pipeline and sales management and agency and agent performance. Overall, the Alithya 365 Agency Management Power App makes it easier to better manage the agent/broker distribution channel. 

The Alithya 365 Agency Management solution leverages marketing automation to create easy to view and use dashboards. One view that can be created would be the ability to get a true 360-degree customer view.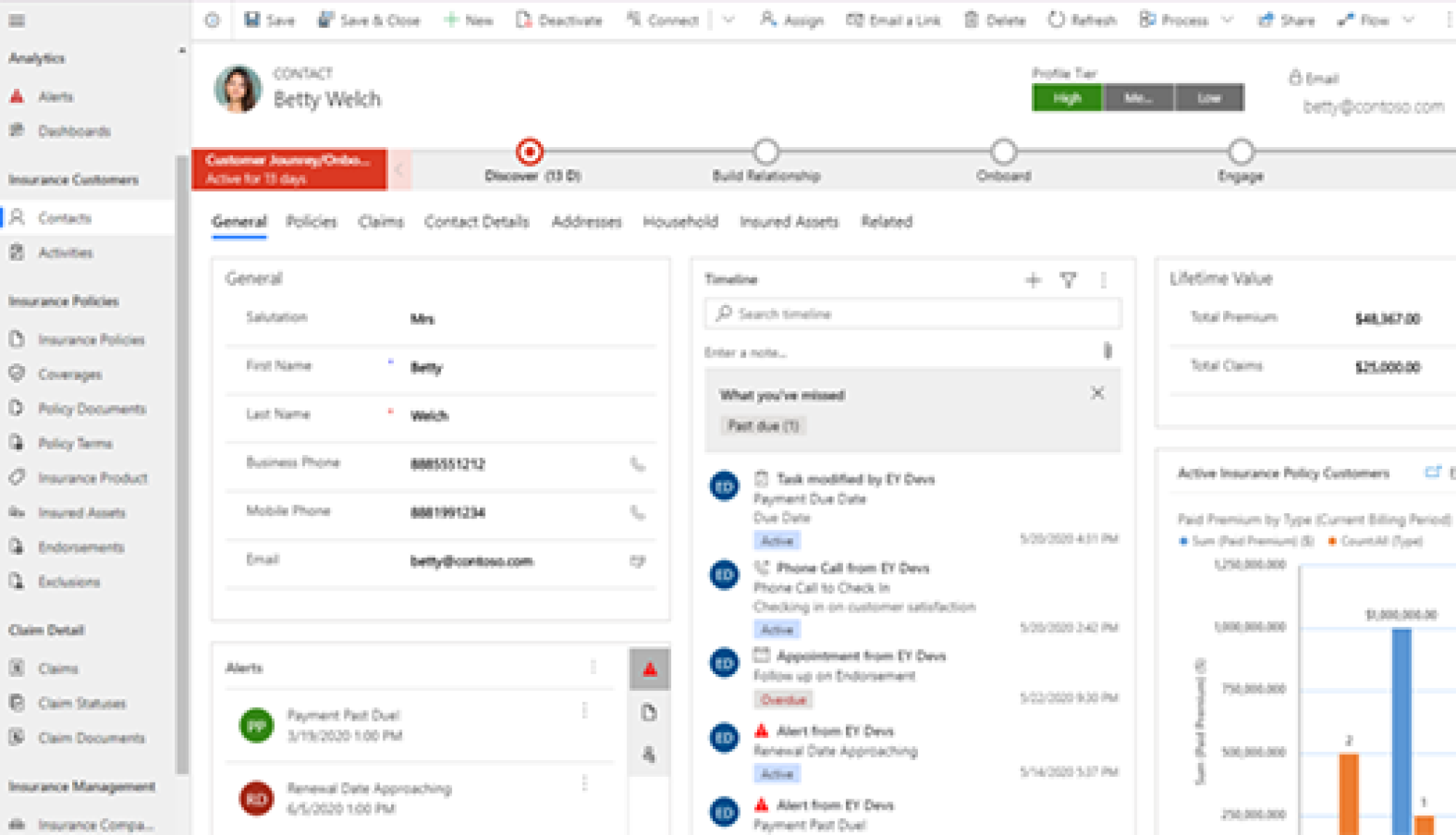 Additionally, another view that can be produced is an agency dashboard that can be used to monitor claims, compliance tracking, and any agent-related activities.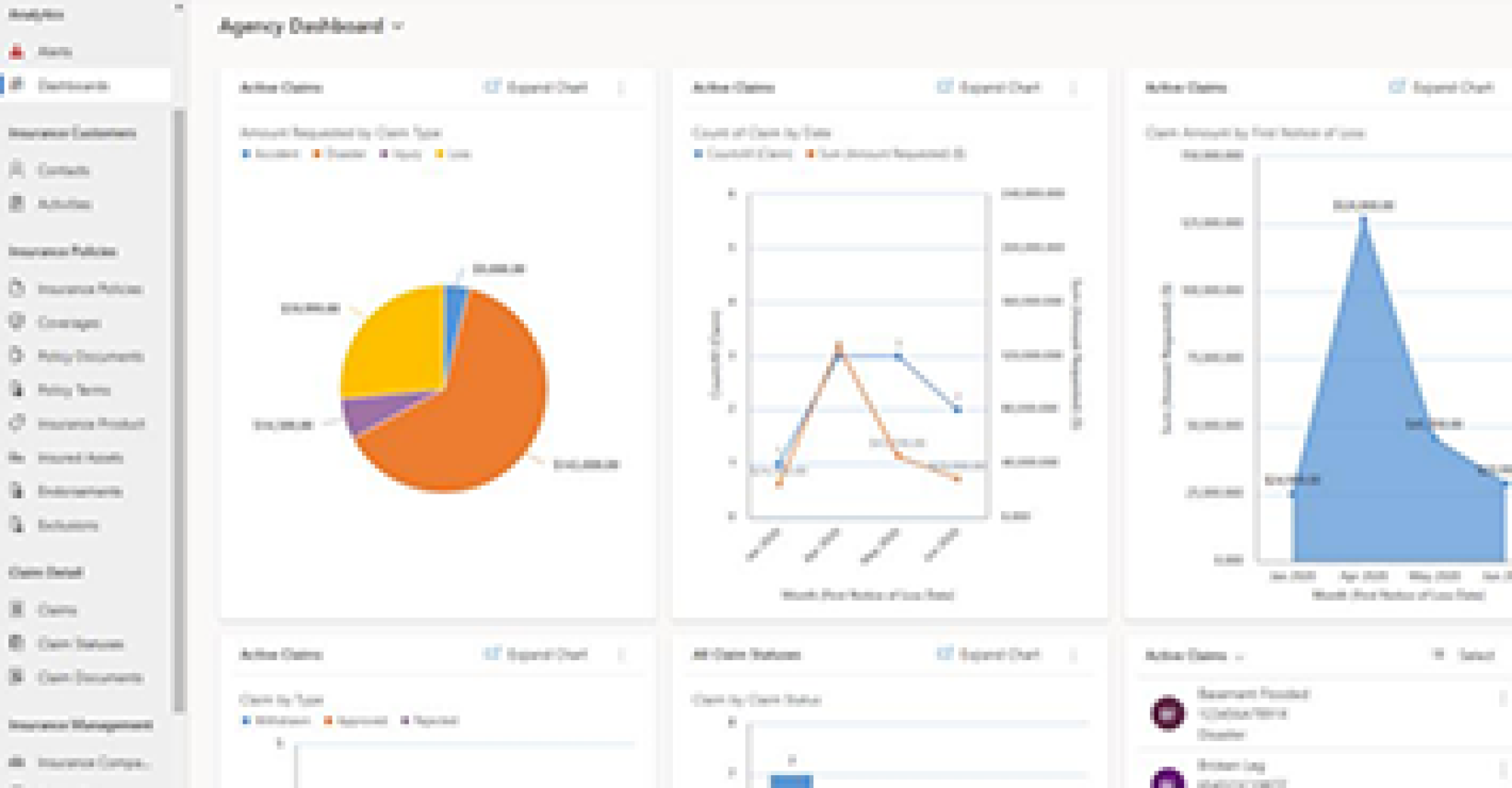 We are also able to work with your organization to build custom views to better fit your needs.
Get Your Own Custom Power App
Alithya's experts can work with your insurance organization to get started on a custom app for your business that provides the competitive advantage needed to stay ahead in today's insurance landscape. Contact us today to learn more about Alithya 365 Solutions for Insurance agencies. Better insurance agency and broker management solutions are at your fingertips.