Within the healthcare industry, a hot topic of discussion is centered around patient engagement. To improve this performance metric, many healthcare leaders aim to enhance the patient experience by establishing a full 360-degree view of the patient. Additionally, an increased patient engagement driven by industry expertise will result in better overall health outcomes.  
In order to achieve this goal, many healthcare organizations are turning to Microsoft PowerApps. PowerApps help turn ideas into organizational solutions by enabling employees to build custom apps that solve everyday business challenges. Now is the time for your organization to be equipped with the right tools to respond and recover against shifting healthcare landscapes.  
What are Power Apps?
According to Microsoft's description, PowerApps is a suite of apps, services, and connectors, as well as a data platform, that provides a rapid development environment to build custom apps for your business needs.
Power Apps is a tool to make data utilization much simpler. Using Power Apps, you can quickly build custom business apps that connect to your data stored either in the underlying data platform or in various online and on-premises data sources. PowerApps also provides capabilities to transform your manual business operations into digital, automated processes. PowerApps is a much more accessible resource to an organization's employees; the application building process is more straightforward and does not require writing code.
Power Apps provides an extensive platform that lets developers programmatically interact with data and metadata. It also allows for the developers to integrate external data. Dynamics 365 apps (such as Dynamics 365 Sales, Dynamics 365 Customer Service, and Dynamics 365 Marketing) also use the underlying Dataverse platform used by Power Apps to store and secure data. In other words, this allows for your organization to build apps that work with your core business, without the need for integration.
Benefits of using Power Apps
Agility
We all know building new business applications and software, or even updating existing software can be extremely time consuming and taxing. One way to combat this problem is using Power Apps. Microsoft PowerApps can drastically increase the speed of delivering new business applications and software solutions.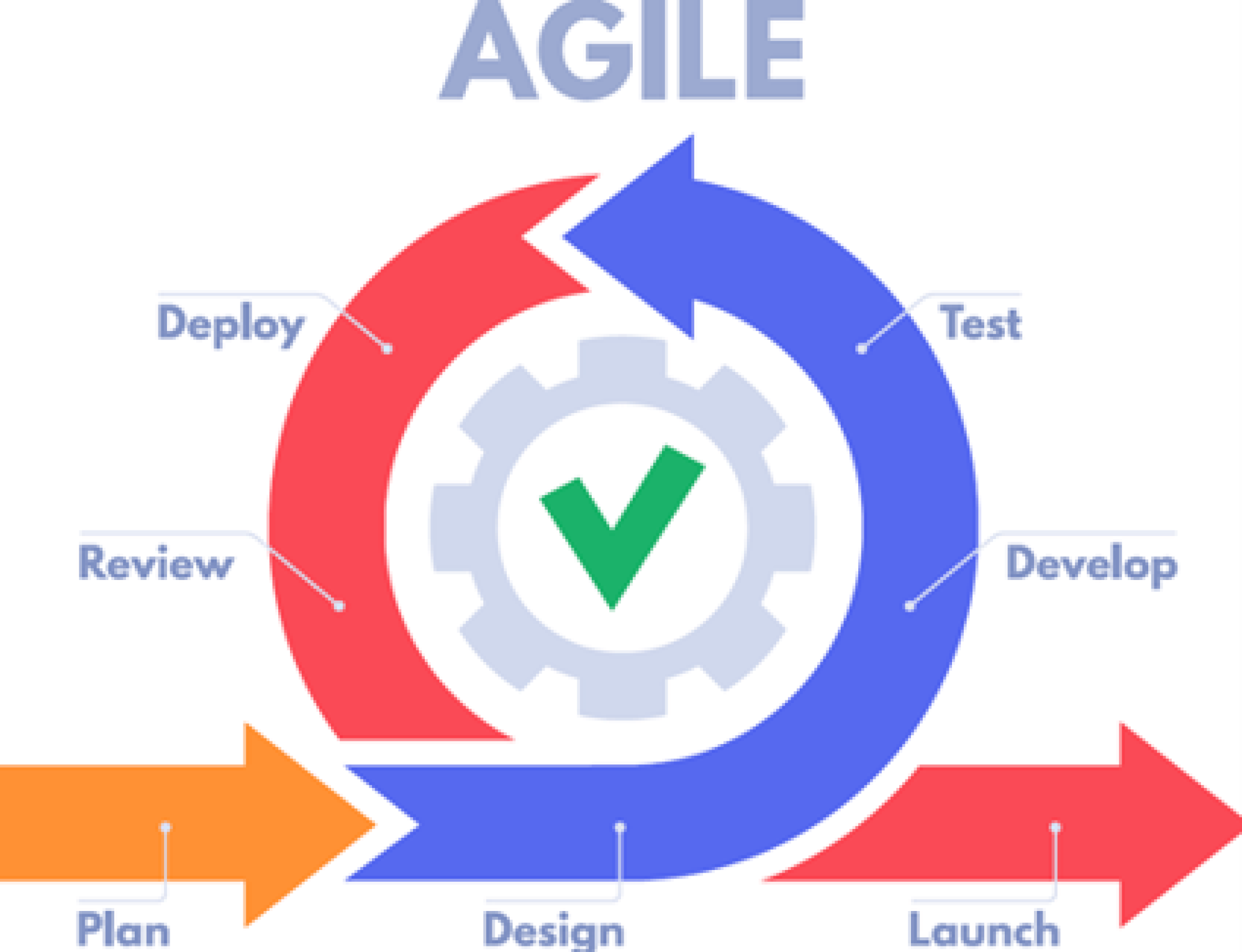 Building PowerApps is substantially easier since learning PowerApps is more efficient than learning to code. PowerApps also utilize connections to multiple SaaS applications, which reduces the time needed to build the applications and increases their agility and mobility.
Cost savings
Time is money. Because PowerApps are much simpler to build, there is an inherent reduction in development costs for these solutions. The savings realized on each application project can then be reallocated to other projects that require funding. Finally, faster implementations and iterations yield faster results and a higher ROI.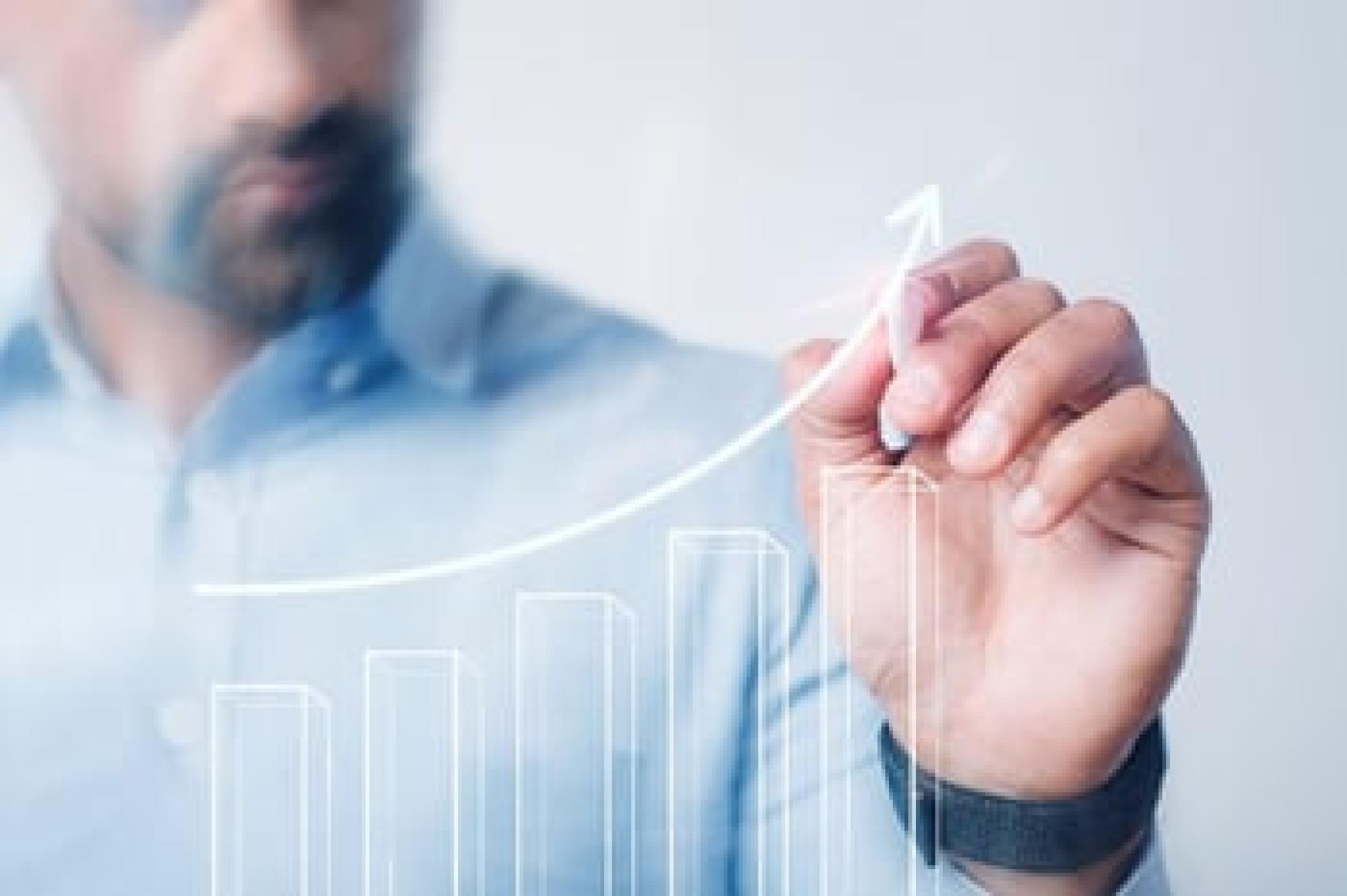 Alithya 365 Power Apps for Healthcare
To better assist our clients, we have worked with Microsoft to custom build our own Alithya 365 PowerApps for Healthcare. Our PowerApps specifically help healthcare organizations respond and recover against the ever-shifting healthcare landscape. By utilizing the Alithya 365 PowerApps for Healthcare, hospitals and care providers are able to retain control of their business and provide better healthcare outcomes.

Alithya 365 Power Apps for Healthcare work with Microsoft Dynamics 365 CE for sales, marketing, field service, and customer service as well as Power BI and digital solutions to enhance patient engagement using enriched data that flows securely through every point of care. Our Power Apps address several areas along the patient care and community health tracking continuum.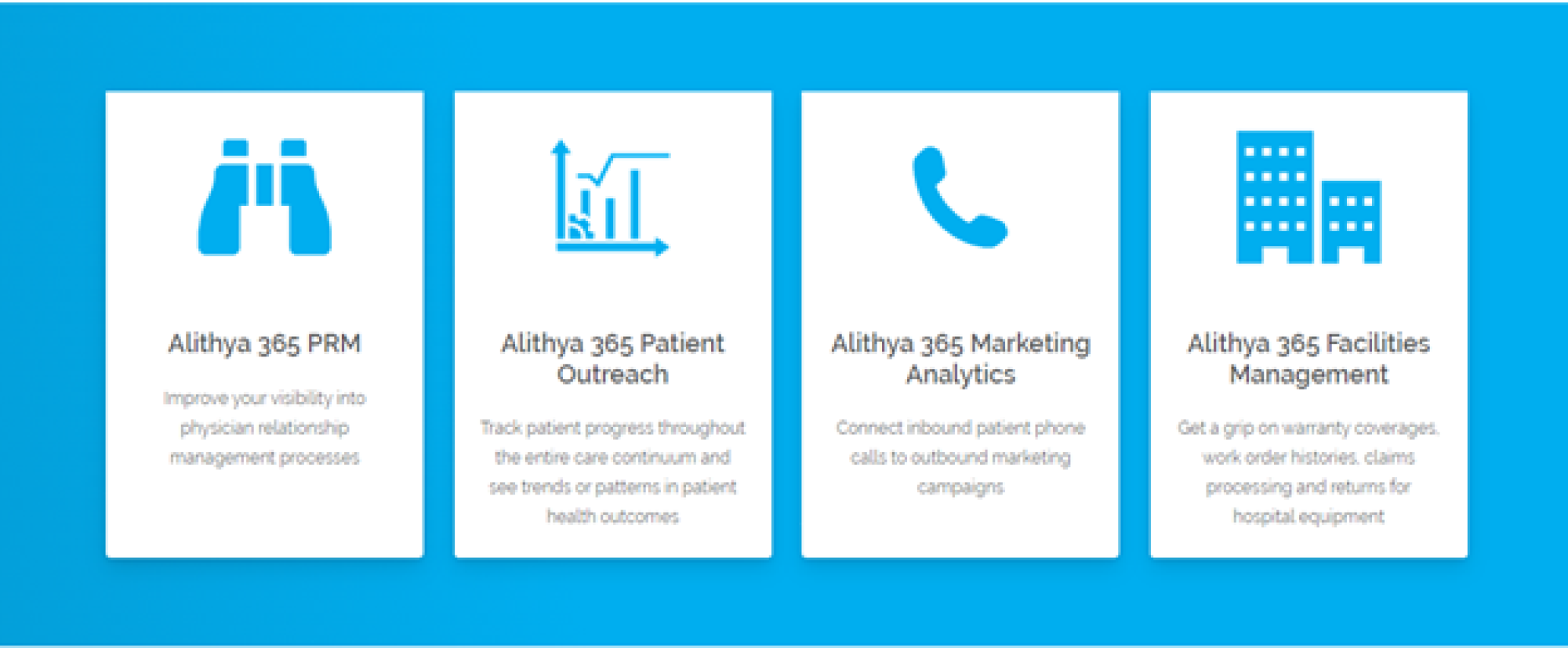 Alithya 365 PRM - Gives improved visibility into the physician relationship management processes. This app also aids in the full 360-degree picture of the patient and simplifies mapping the patient journey.
Alithya 365 Patient Outreach - Tracks patient progress throughout the entire care continuum and provides data to show trends and patterns in patient health outcomes and overall community improvements.
Alithya 365 Marketing Analytics - Connects inbound patient phone calls to outbound marketing campaigns to improve campaign insights, track KPIs, and measure return on investment. Leverage Alithya365 Marketing Analytics to get results faster and improve ROI.
Alithya 365 Facilities Management – Provides better insights into warranty coverage, work order histories, and claims processing and returns for hospital equipment.
"Our Alithya 365 Power Apps for Healthcare extend the power of the Microsoft platform and give hospitals and doctors a way to use technology to stay in control of patient and community health populations. We are excited to bring this Microsoft-driven functionality to the healthcare market in a way that supports security, compliance, and interoperability data for every step of the patient journey." - Ryan Casey, Vice President, Customer Experience, Alithya Microsoft Practice
Gain access to improved patient health outcomes and increased revenue by exploring what the suite of Alithya 365 Power Apps for Healthcare has to offer. Our Power Apps give your healthcare organization the power to:
Improve productivity and collaboration with the automation of Microsoft Dynamics 365 CRM.
Quickly identify healthcare outcomes and deploy the correct healthcare PRM.
Improve visibility into the physician relationship management process.
Gain a full 360-degree view of the patient.
Tailor practice profile views with a custom-built healthcare dashboard.
Analyze data to track referral trends and ROI.
Connect inbound marketing-driven efforts to campaign results.
Track warranties for equipment like hospital beds or machines.
Leverage Microsoft Office 365 to democratize knowledge and give team members access to the information they need.
So, What Are You Waiting For?
Alithya's experts can work with your healthcare organization to get started on a custom app for your business that provides the competitive advantage needed to stay ahead in today's healthcare industry. Contact us today to learn more about Alithya 365 PowerApps for Healthcare and how to integrate these applications into your healthcare organization.